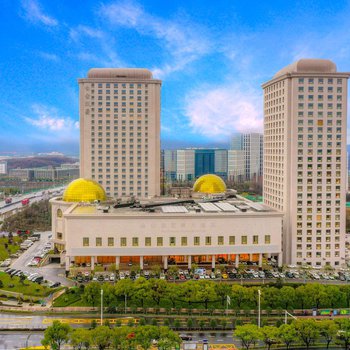 The Baijin Hanjue Hotel was recently opened in 2020, making it a fantastic choice for those staying in Nanjing.
With Xianlin Railway Station just 3km away and Lukou International Airport only 54km away, transportation is very convenient. Seeing Nanjing's sights from this hotel is easy with Xiang Mountain Park, Nanjing Shifan Daxue Xianlin Xiaoqu Library and Xianlin Residential District all close by.
When guests have some time on their hands they can make use of the onsite facilities. Guests of this Nanjing hotel can make use of the parking facilities.
When it comes to Nanjing hotels, the Baijin Hanjue Hotel is highly regarded for its excellent facilities. This hotel is particularly popular with those traveling on business.